About the HIV antibody test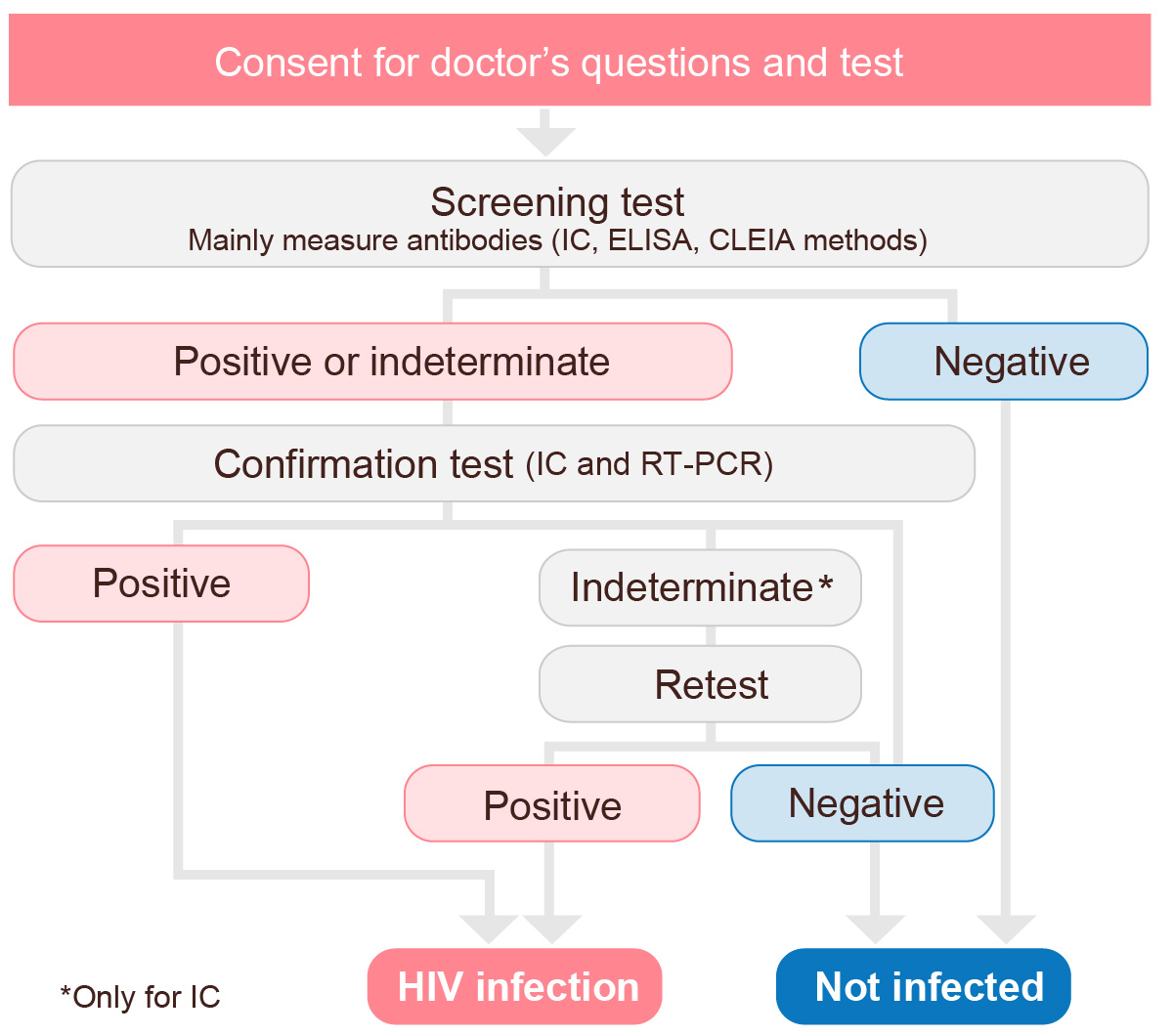 To identify whether a person is infected with HIV or not, two kinds of tests, namely screening test and confirmation test, are required. If the results of the screening test turn out to be indeterminate or positive, then a confirmation test is conducted. In case the confirmation test turns out to be positive, the person is diagnosed as being infected with HIV.

Screening tests have used the enzyme-linked immunosorbent assay (ELISA) or immunochromatography (IC) method to detect HIV antibodies. In recent years, however, methods capable of simultaneously measuring antigens and antibodies have been developed, and the chemiluminescent immunoassay (CLIA) method is commonly used in hospitals. It takes the human body an average of 22 days to produce antibodies after infection, and more than 99% of people are antibody-positive 3 months after infection.
Confirmation tests use the Western blot or reverse-transcription polymerase chain reaction (RT-PCR) method. The Western blot method is used to detect antibodies to viral proteins with high specificity, but its drawback is a longer window period (several months in some cases). The RT-PCR method targets HIV genes. Since they can be detected before the body develops antibodies, the window period is short. This method is therefore especially useful in patients with suspected acute infection.
Tests that are called same-day or rapid tests use the IC method. The false-positive rate (probability of testing positive without HIV infection) of this method was said to be higher than that of the ELISA method. If the IC method allows simultaneous measurement of antigens and antibodies, however, the false-positive rate is 0.2% to 0.4%, which is almost the same as that of the other methods.